Components
Triptar designs and manufactures optical components for OEMs or for special, low volume, custom applications.
Raman Lens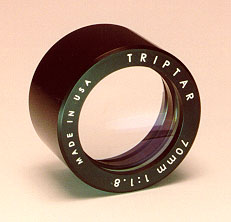 Objective lens for a spectrometer used in the analysis of Raman scattering. This lens operates at f/1.8. It was designed for the near UV to Blue region of the spectrum.


Spherical Fiber Optic Face Plate


Convert a plane image to a spherically curved image.



Magnetic Autocollimation Target Mirrors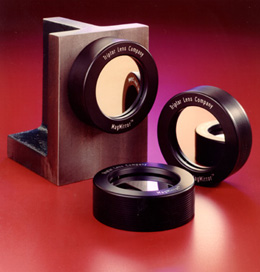 Large, 3-inch diameter mirrors that attach to a ferrous plate with arc-second alignment accuracy.

Laser Diode Collimators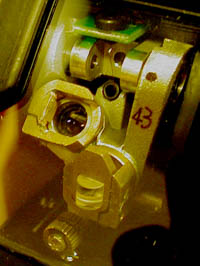 OEM lenses for a laser leveler. Triptar worked directly with the Chinese factory that was hired to produce the lenses in large volumes.
Tip-Tilt-Rotate Stage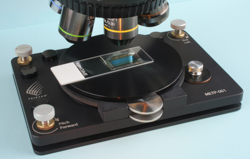 Provide milliradian alignment around three axes for specimens under a microscope. Primarily used to prepare the specimen for large scale scanning and stitching by aligning features of the specimen to the x and y axes of a motorized stage and matching the plane of the specimen to the object plane of the objective lens.
Click on a topic for more information.
All images Copyright ©1993-2015 Triptar Lens Company, Inc.
Images may not be reproduced without written permission from Triptar Lens Company, Inc.
Trademarks belong to Triptar, Avimo, Microsoft, and others.